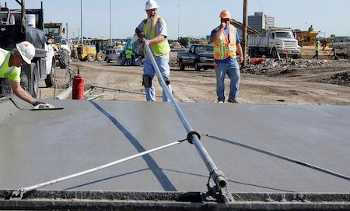 Drivers of I-435 beware: KDOT is starting a large project in Overland Park beginning Sunday.
KDOT will replace pavement between Antioch and Metcalf in the east and westbound lanes.
The project will be divided into two phases and take place over 18 months, with a break over the 2017-18 winter.
The first phase involves a complete reconstruction of the inside eastbound lanes. It begins on Sunday and wraps up in November.
There will be at least three lanes of traffic flowing in each direction most days. The entrance and exit ramps at Antioch will be closed separately for a few weeks in April and May.
The I-435 westbound to Quivira exit ramp will have reduced lanes. Traffic will be reduced to 55 mph. Travel delays may be a few minutes or more.
KDOT will focus on the westbound lanes starting in late winter 2018 and ending in November 2018.
Drive safely.