/

/

Dairy Day - a connection to our agricultural past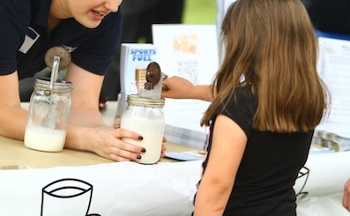 Dairy farms once dotted the landscape of Johnson County. Just north of Overland Park's City Hall was a dairy operation that is today the location of the Greenbrier Townhomes.
For many area children, the closest connection to a dairy operation is the Deanna Rose Children's Farmstead, 13700 Switzer.
From 10 a.m. to 2 p.m. Saturday, June 14, kids can learn about live milking, butter churning, dairy crafts and more at Dairy Day. Special attractions include Bessie and displays by the Southwest Dairy Association and Midwest Dairy Association.

The Farmstead has multiple special events throughout the year. Make your plans today for a visit with the kids or grandkids.